Teacher Training

Webinars and Online Courses
Live Interactive Teacher Training Webinars
Book Now for 2023 Webinars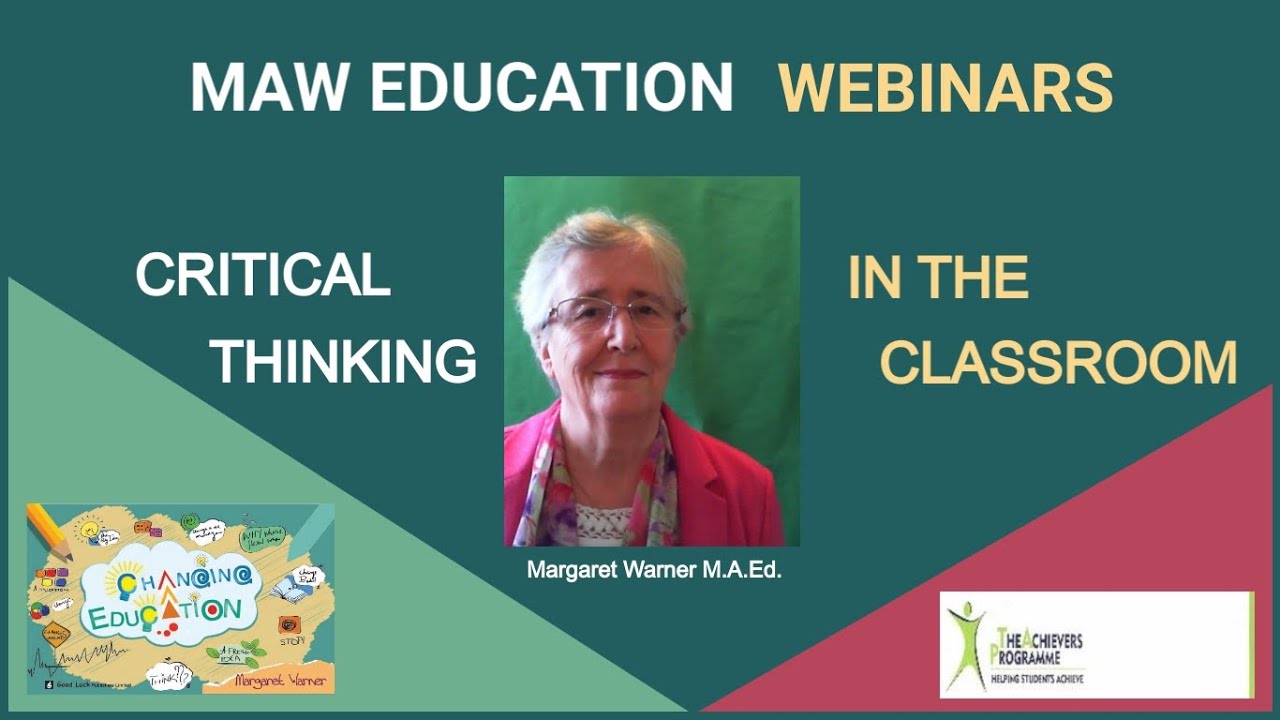 'Critical Thinking in the Classroom'
Ensure your students have this essential 21st century skill. This video will tell you why!
Two-hour interative webinars on two consecutive days. Book now for 2023. Dates available on request.
What Teachers Say About the Critical Thinking Webinars. Contributions from Shiv Nadar Group of Schools.
What was the best idea you gained from this workshop?
Critical Thinking is imperative and all schools should give their students an exposure towards such opportunities.

Importance of critical thinking in the classroom.

The activity done on the second day helped to critically think about a topic and relate to the aspects covered on Day 1.

It encourages productive thoughts which can be implemented in the classroom for positive reforms in the students.

More open-ended questions should be asked in the class to encourage students to think critically.

How critical thinking can aid in understanding characters (in novels).

That Critical Thinking is the only way to take advantage of its ability to lead you to the truth. With so much information to us now-a-days, how can we know what is true and what is false?

The best usable idea gained is using effective questioning techniques that can stimulate critical thinking.

Practising Critical Thinking Approach in our classrooms along the lines of the Plymouth Model to generate Critical Thinking.
'Applying Multiple Intelligences Theory to Classroom Practice'
Watch this video.
It introduces you to MAW Education's
Multiple Intelligences Webinars.
Our MI webinars are carried out remotely via Zoom for 90 minutes on three different days. Fees are dependent on the number of teachers attending and are reduced for schools entering ten or more teachers. Find out more via TAP (India) or Zahraa (Middle East), Dr. Hammoudi (Algeria) or MAW Education on our
Home Page
.
For Teachers' Testimonials on the Multiple Intelligences in the Classroom webinars, go to the
'About Us
' tab above.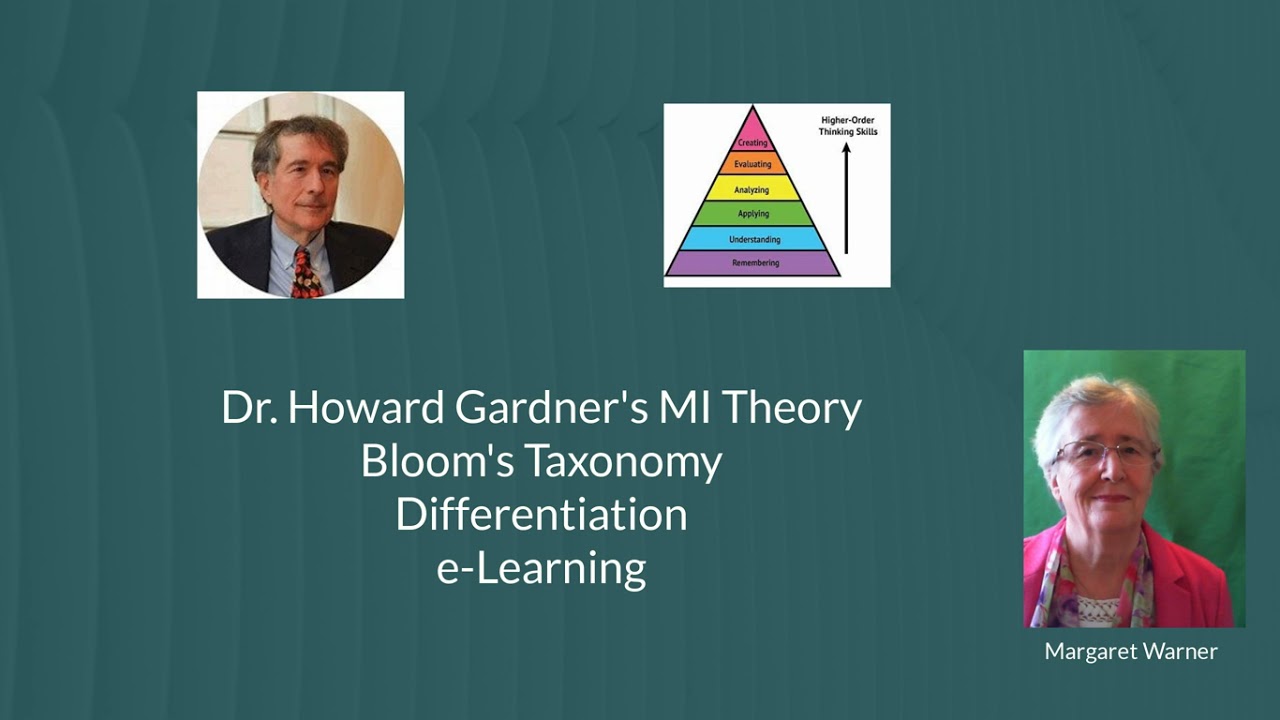 Top up Your Teaching Skills through a Three-module Online Accredited Course.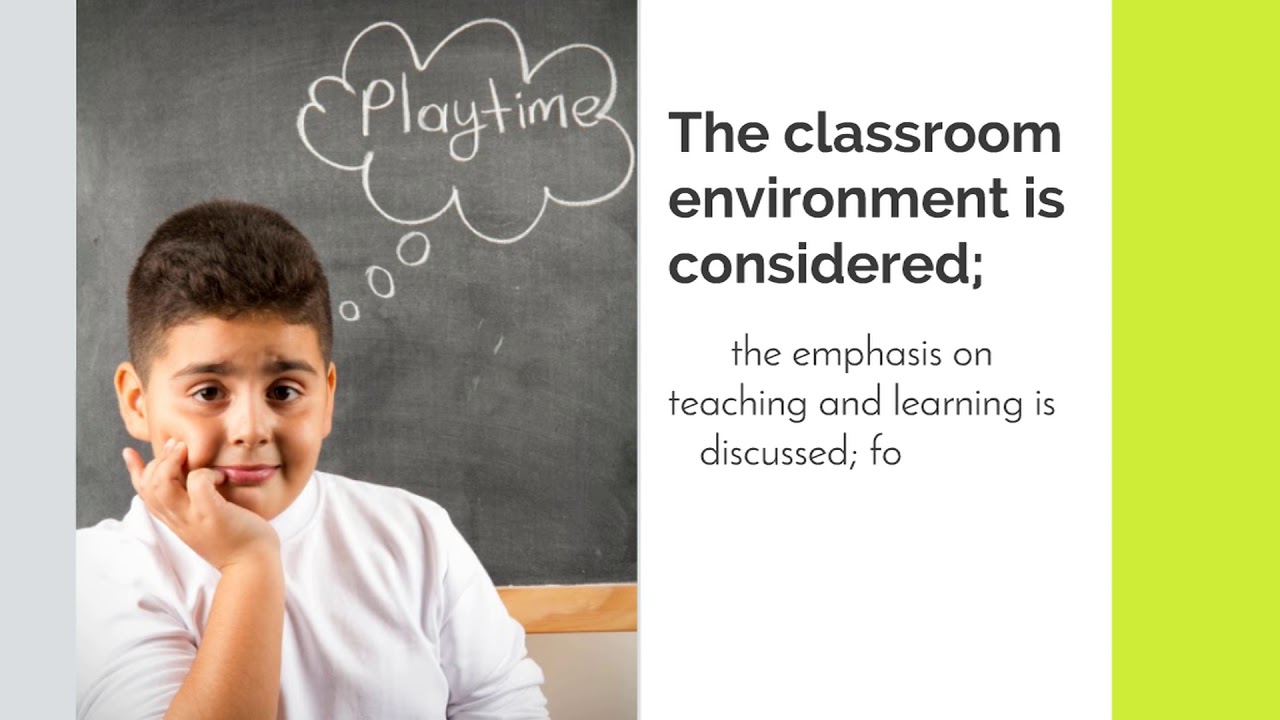 Accredited

On-line 'Improving Teaching Skills' Course
Interested in enhancing your teaching skills?
When you choose MAW Education, you'll find our
skills-focused, online
teacher training courses
are
second to none
.
Accredited and recognised by the CPD Standards Office
, the
three-module online course
(
which
you can complete in your own time
)
is personally marked, and f
eedback and suggestions
for improvement
are sent
from your tutor by email.
Watch the video
above,
then get in touch today to receive further details,
or
register your interest
on the
MAW Online Academy
website.
Get started straight away!
Covering all teaching skills, our online teacher training courses and virtual webinars are ideal for your needs.
'Improving Teaching Skills' Module 1 – £87.25
An Introduction to Famous Educationalists and Howard Gardner's Multiple Intelligences
Know about different theories in education;

Understand how brain research has influenced teaching methods;

Able to apply this knowledge to improve your own teaching.
'Improving Teaching Skills' Module 2 – £172.50
Teaching, learning and assessment.
The learning environment;

How students learn;

Teaching skills;
Differentiated lesson planning;

Different ways of assessing students.
'Improving Teaching Skills' Module 3 - £87.25
An introduction to leadership, management and links with home and community.

The difference between leadership and management;

Knowledge of child development;

Understanding the responsibilities of senior staff;

Writing a school development plan.
English as an Additional Language (EAL) Course for Teachers of EAL
Find out more about this
new course for teachers.